Save up to 30% by using mileage expense reimbursement software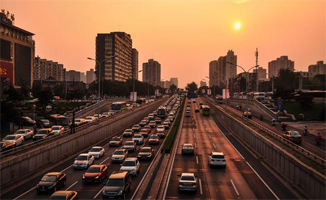 Mileage expense reimbursement software offers a way to save time and money by automating the process of tracking the amount of money that is owed for mileage expense. Manual tracking of mileage expense can be inflated and inaccurate. Whether this is intentional or unintentional, it makes sense to use a system that addresses the shortcomings of traditional processes and offers a different approach.
If your company is like many others, employees simply submit reports of miles driven to the accounting department and are reimbursed based on these reports. How sure are you that the reports and payments for mileage expense to your employees are correct?
---
How Mileage Reimbursement Software Works
A much more accurate solution for reimbursing employees for the mileage incurred in travel expense is the use of mileage reimbursement software. This software offers a way to automate the process of calculating how much is actually owed for mileage. Using this method, employees report their starting point and destination, and the mileage reimbursement software calculates the distance driven in between these two points.
Instead of verifying miles that were driven, the software calculates expenses to be reimbursed. No more inflated calculations! Your mileage expense costs can be reduced by as much as 20-30%.
---
Key Benefits of Mileage Expense Reimbursement Software
There are many benefits of implementing the use of mileage expense reimbursement software. Here are some of the key benefits:
Secure and accurate system for employees to manage mileage reimbursement
Simplifies process for employees, saves time
Available on mobile devices
Works seamlessly with all major accounting and payroll systems
IRS and HIPPA compliant
Reports customizable to your specific needs
Software can help supervisors monitor employee schedules and management of time
Calculates expenses to be reimbursed
---
Reasons to Use Mileage Expense Reimbursement Software
CompanyMileage offers mileage expense reimbursement software that can benefit both employers and employees. For employees, using excel spreadsheets or paper mileage expense sheets required them to stop what they were doing to keep checking the odometer, and to remember to deduct for side trips.
For employers, verifying manual mileage expense documentation is difficult or impossible, and this manual documentation is a notorious source of fraud and inflated expense. By automating the process, there is much less risk of inflated numbers or human error.
Automating the process saves time for both employers and employees, and offers simplicity and peace of mind.
Get started using mileage expense reimbursement software by contacting CompanyMileage today.