Improve accuracy with mileage reimbursement software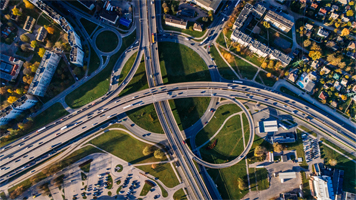 Mileage reimbursement software offers a new and automated approach to determining the amount to be reimbursed for mileage expense. Instead of basing reimbursement on manual reports, employees simply report their starting location and the destination of their business trip. The system calculates the distance driven and how much should be reimbursed. It's a simpler and much more accurate system that eliminates error or the possibility of fraud.
If you are using a non-automated system for mileage reimbursement, there's a good chance that the amount being reimbursed for mileage is inaccurate or even inflated. This can be caused by human error, such as simply forgetting to log odometer readings, then reporting them based on estimates, or forgetting to deduct miles used for side trips.
---
How Mileage Reimbursement Software Can Improve Current Processes
Using software that calculates mileage reimbursement is a new and better approach that can result in saving both time and money. If your company is tracking mileage reimbursement through excel spreadsheets or handwritten logs, there's a lot of room for error as well as an invitation for fraud. Using traditional systems, reports of miles driven are submitted to an accounting department, and checks are issued without any kind of verification process.
There is a better way. CompanyMileage can automate your mileage reimbursement processes. Using this software has helped hundreds of organizations save as much as 20-30% on mileage reimbursement costs.
---
Mileage Reimbursement Software Benefits All Team Members
Both employees and employers can benefit from using this new approach to calculating mileage reimbursement. These benefits include:
It's available on mobile devices
An easier and faster way for employees to track mileage expense
A method for supervisors to be aware of employee's use of time
Works with all major accounting and payroll systems
Can create customizable reports
Compliant with HIPPA and IRS
Calculates expenses to be reimbursed with much more accuracy
Less risk of fraud or human error
Save money on mileage reimbursement costs
Maintains highest level of security using three-tiered system
---
Start Using Mileage Reimbursement Software Now
Mileage reimbursement software through CompanyMileage is trusted by hundreds of industries across the country, including retail, healthcare, transportation, technology and more.
Don't keep losing money using an inefficient system or keep worrying about tracking actual miles driven. Instead rely on automated software that ultimately can prevent errors, insure compliance and lead to real peace of mind.
Start saving with mileage reimbursement software today!