Don't you think it's time to monitor those costs?
The average American commute is the longest it has ever been.
In fact, the U.S. Census Bureau states that it now takes the average worker 26 minutes to travel to work. Now add in that home health care and other types of commuting staff members spend their days traveling from patient to patient or customer to customer.
One of a company's largest expenses is vehicle mileage reimbursement for its employees; in fact, it is often the highest employee cost after wages and health insurance. Yet no other expenses of this magnitude are paid out without an auditable review.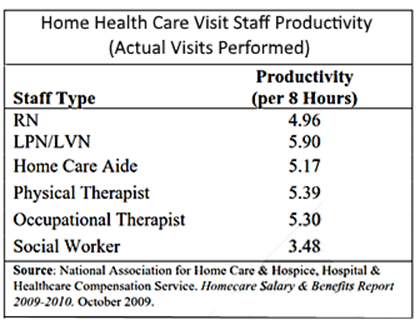 Based on the National Association of Home Care & Hospice, Hospital & Healthcare Compensation Service, your staff may have as many as 6 home visits per day. (See table on left). If your employees are then driving 10 miles between each appointment, they are averaging 50 miles a day (250 miles per week). That is a lot of miles being potentially expensed without the proper paperwork.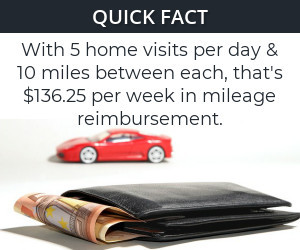 At the 2018 rate of 54.5 cents per mile and 250 miles per week you are already paying out $136.25 per week. Your employees would simply need to drive 500 miles per week to potentially equal what you are paying out in healthcare costs.
Without a detailed system in place to keep track of mileage, this expenditure can only be an approximation, at best. Mobile employees generally submit their mileage estimates based on hand-written logs that may or may not be accurate and cannot be easily verified. Even a few extra miles, per trip, per employee, can add up to sizeable overage over time.
CompanyMileage automates the mileage reimbursement process through its mileage tracking software, SureMileage. This secure, accurate system is customizable, works with all major accounting and payroll systems and is IRS and HIPAA (Health Insurance Portability and Accountability Act) compliant. Using this system, employees keep track of their mileage through precise, point-to-point calculations between destinations. The data is automatically fed into an expense reimbursement program that eliminates the chance of inflated odometer readings and the need for those detailed, hand-written logs.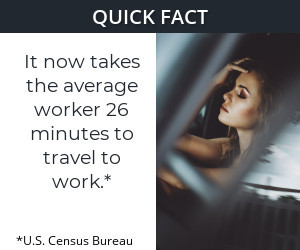 The software is user friendly. Via an app, mobile employees enter their own mileage and expenses from anywhere that has internet access. They can input their vehicle data and save destinations that will be used again. The system stores user address books populated with current client lists, which can be segregated by individual user, department or division. It not only tracks each visit but its purpose. Company Mileage takes extra care to ensure client privacy and does not share client data with third parties without written authorization; the data systems are securely stored, and the private servers are backed up daily.
The cost savings for employers using Company Mileage can be as much as 25 to 30 percent. Contracts are month-to-month, and there are no up-front costs to employers. The pricing is based on the number of employees that need travel reimbursement, and employers can sign on for one of three packages, based on their businesses' needs.
Call 877-677-0377 today to find out more, or visit www.companymileage.com to calculate your company's savings on mileage reimbursement costs and to find out how you can save.